PP HDPE pipe flakes pelletizing line
PP HDPE pipe flakes pelletizing line
ACE WashTech

China

45 days

100 sets
AWTS PP HDPE pipe flakes pelletizing line combines quantitative feeding, high efficiency extruder, different types of filter and different types of pelletizer by modular design. It provides best solution for PE, PP, PS, ABS, PA and many other rigid plastic regrind recycling.
AWTS series HDPE pipe flakes pelletizing line is one of the most popular recycling system in ACE WashTech. KSP PP PE flakes pelletizing line has started recycling pellets production in many country, such as Chile, Ukarine, Russia, India, etc.
Raw material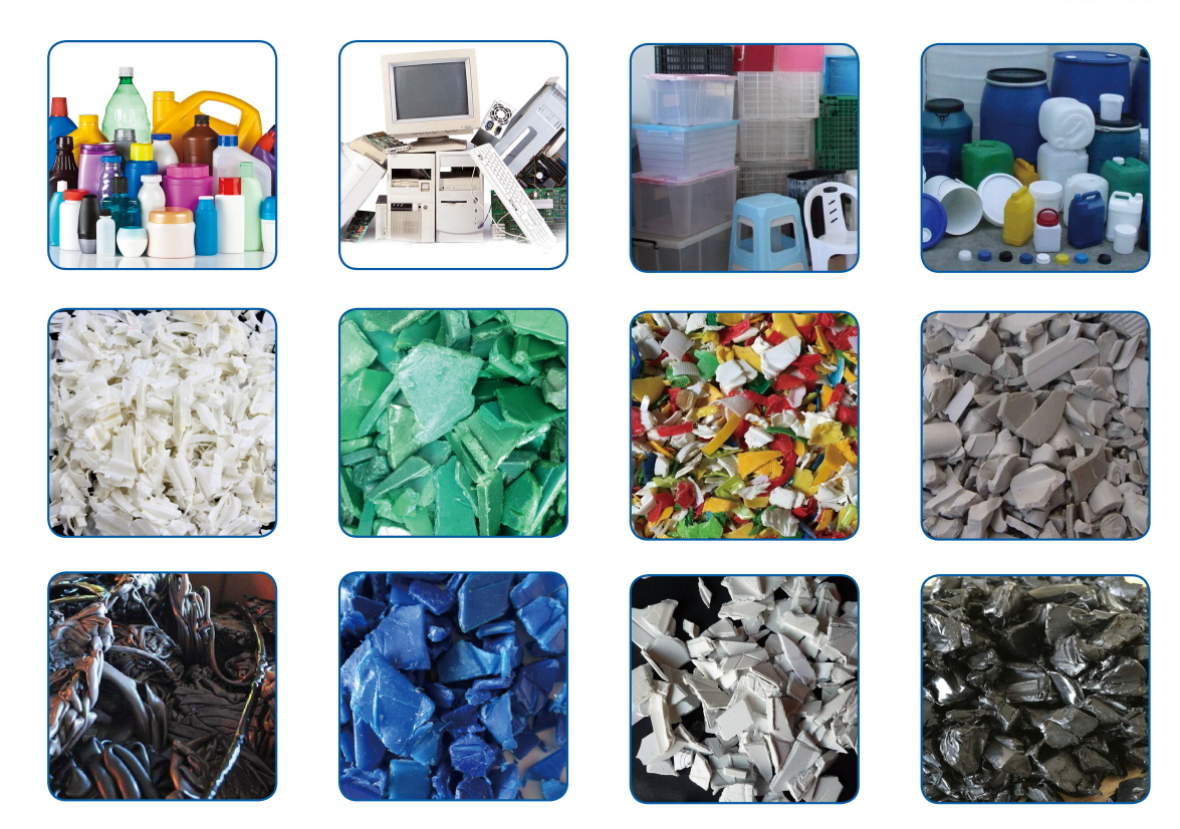 Flow chart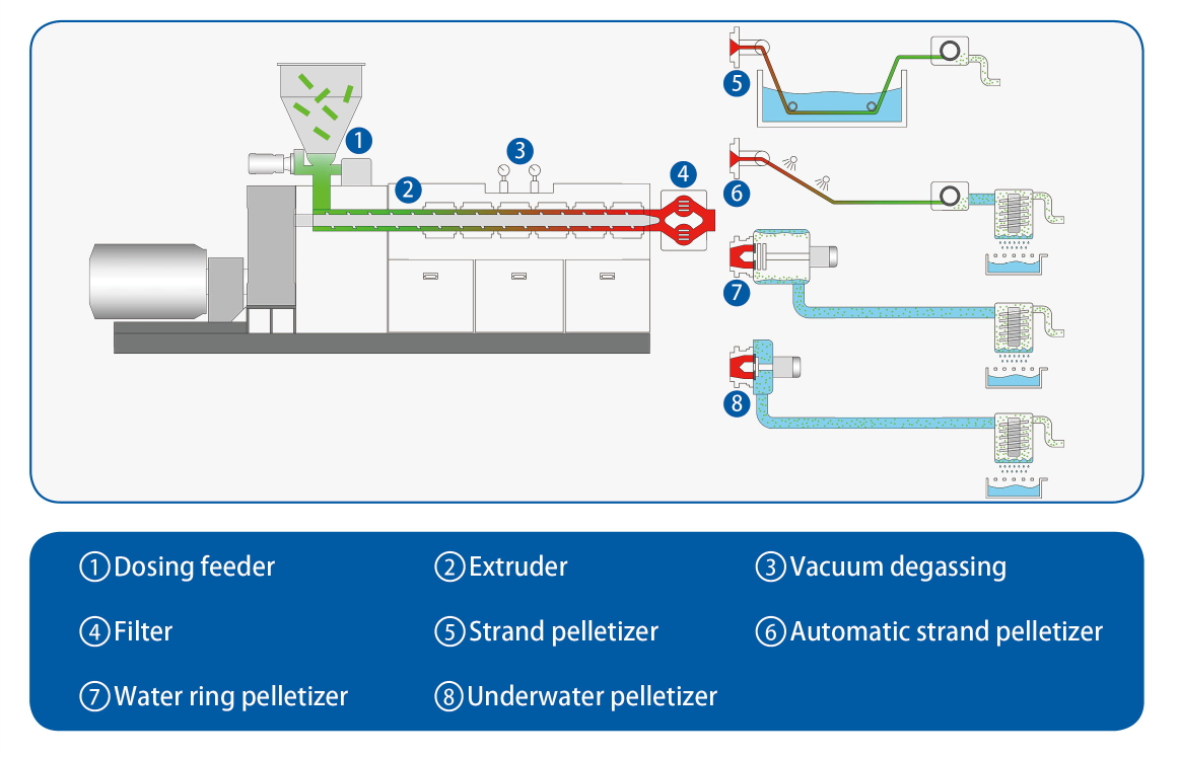 Technical specification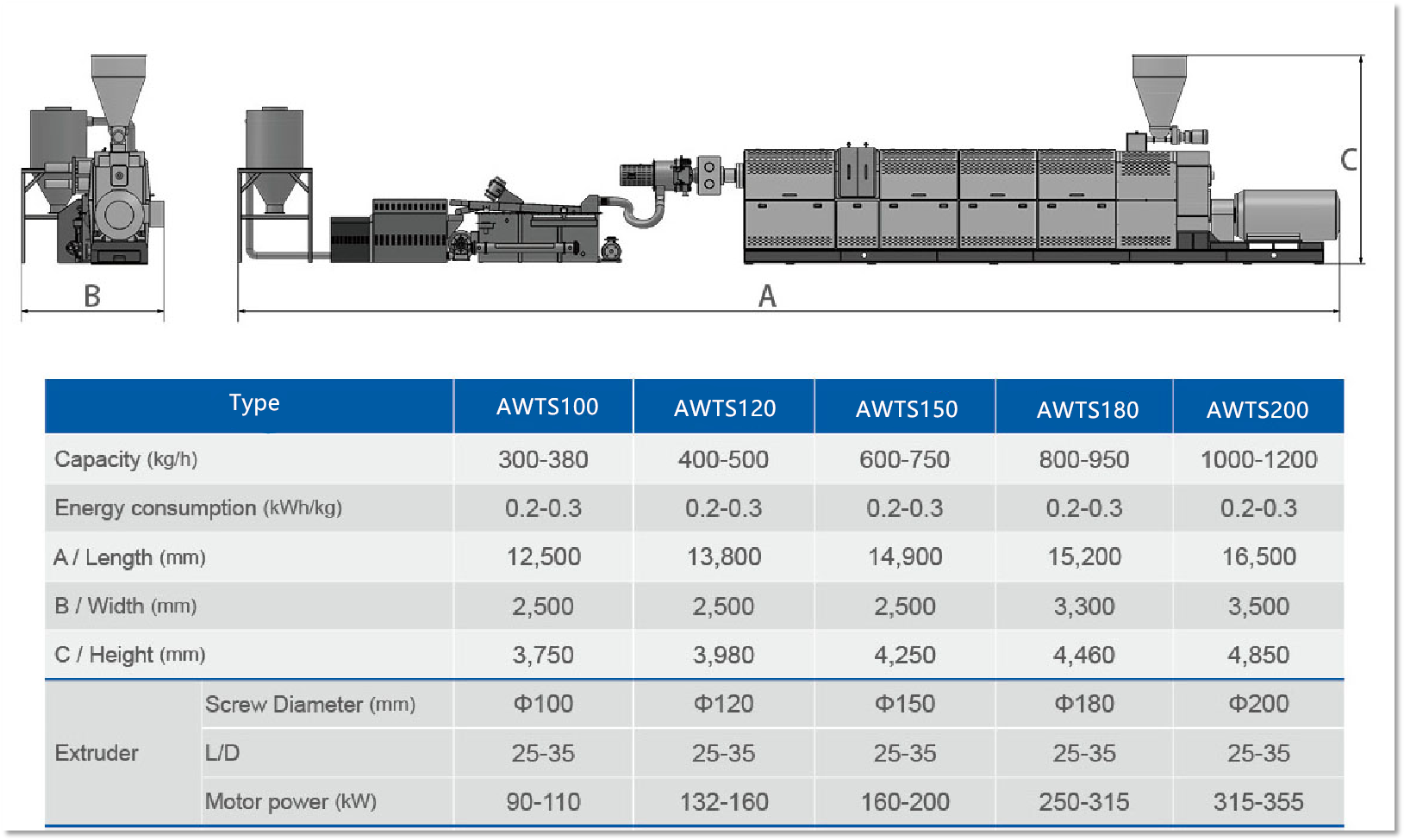 Dosing Feeder unit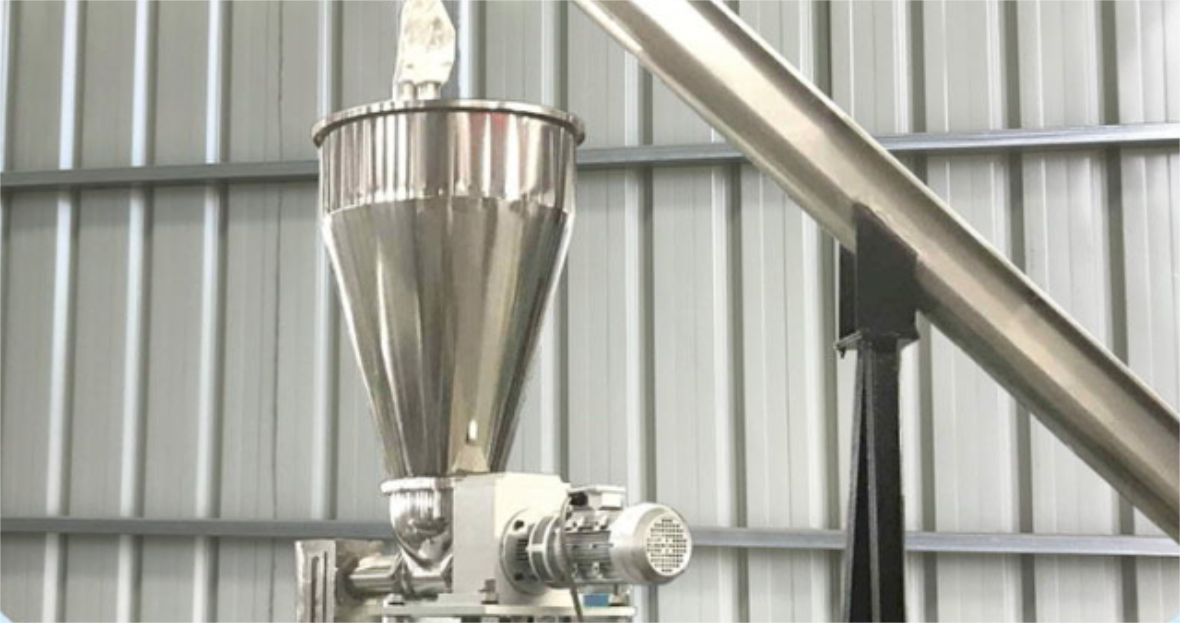 Frequency control belt conveyor or screw conveyor are optional as loading device according to different material form.
Ferrous and nonferrous metal separating at feeding unit. Which provides efficient protection of the whole line.
Dosing feeder with PLC intelligent controller, which ensure the extruder run steady.
Extrusion unit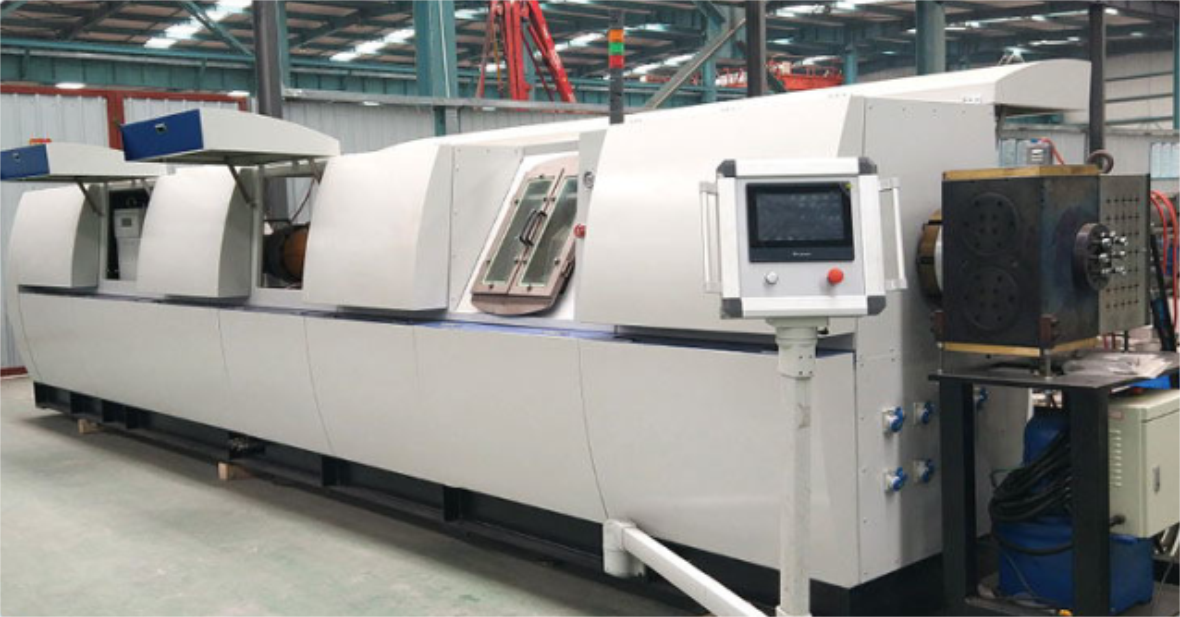 High efficiency barrel and screw used for extruder with excellent plasticizing result and high output capacity. Adopt high wear resistant alloy material to ensure 1.5 times service life of normal one.
Force double vacuum degassing system to get rid of the low molecular, moisture and printing ink effectively, make sure high quality output pellets.
High efficiency infrared heater can heat rapidly with continuous thermal insulation, more than 30% energy consumption can be saved than normal heater.
Diversified L/D ratio optional for different application. Multi-vacuum degassing system and double stage extrusion system help you solve the problem of recycling heavy contaminated polymer.
Filtration unit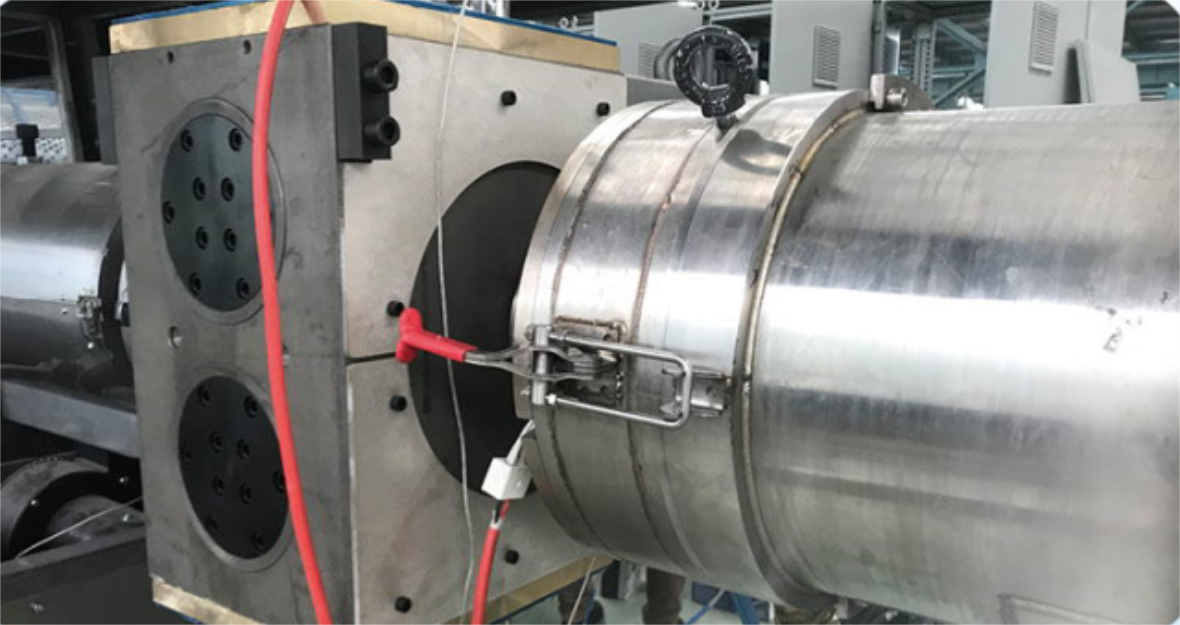 Plate type, piston type, back flush type and automatic self-cleaning type filter, you have different choice according to impurity contents in material and your habit.
Plate type filter is cost-effective and easy to operate which mainly used for regular thermoplastic as usual filtration solution.
Large area filter can be used to ensure the filtration effect. Minimize the impurity content in the filtered melt and improve the quality of final pellets product.
Pelletizing unit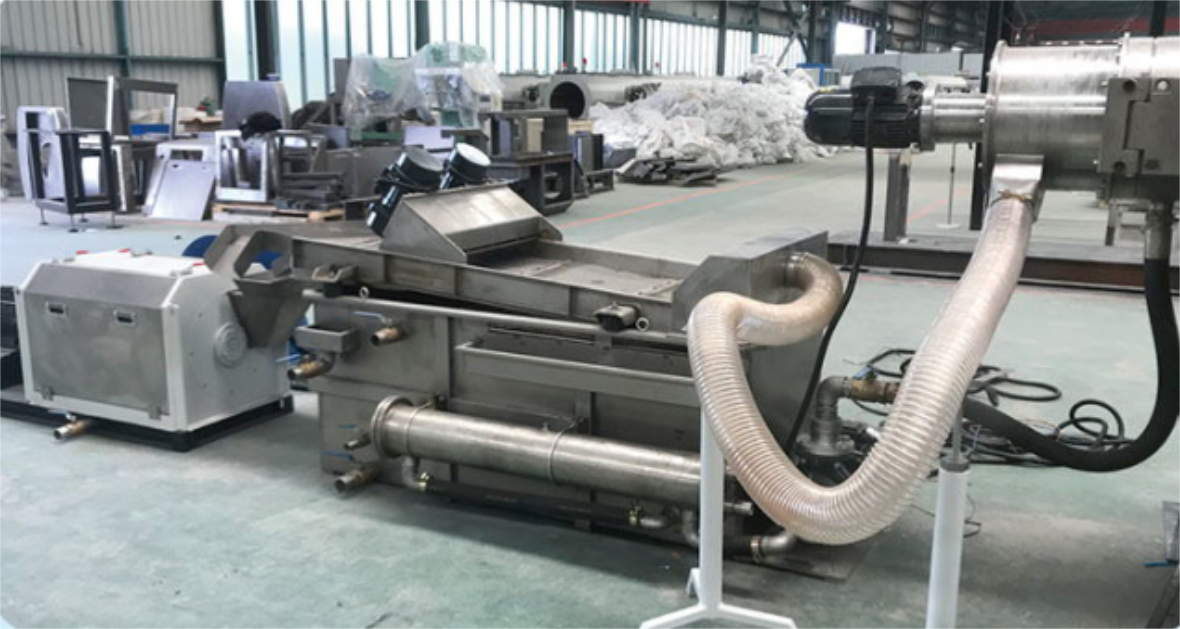 Water ring pelletizer, strand type pelletizer, automatic strand type pelletizer, automatics strand pelletizer and under water pelletizer, ACE WashTech provides four different pelletizing solutions for you aiming at different MFI polymer will get different shape output pellets.
The uniformity, gloss and properties of final pellets can be ensured for either pelletizing solution.
Intelligent control unit
Thanks for Siemens PLC and HMI, KSPseries machine provides high intelligent operation system which is easy to operate and save man power.
PLC intelligent control system avaliable for remote diagnosis, control and monitoring to ensure that all user's systems can be updated and maintained and operated for a long term.
Weighing and metering system helps you monitor the output and energy consumption of production line in real time under different materials and production conditions.
All data can be connected to ERP system for quantitative assessment.