Single screw extrusion system
KSP Single Screw Extrusion system
INTRODUCTION
KSP series single screw extrusion and pelletizing system is suitable to recycling rigid plastic scrap. It is an efficiency system makes rigid plastics, such as: flakes, rigids, crushed plastics into granules again.
ACE WashTech can provide suitable shredders and crushers to help to pre-process over-size material. More details: AGS sreies, AGH series.
Screw loader feeding
Screw loader and screw feeder are cooperated with KSP single screw extruder to realized automatic feeding of plastics scraps.
Motor drives of screw loader and feeder controlled by inverter.
Level sensor is installed in the hopper of screw feeder.
Specialized single screw extruder
The scraps will be gently melted, plasticized on a 32D processing section. Moisture and low-moleculars will be removed efficiency with double-zone vacuum degassing system.
Especially suitable to heavy printed and moisture senstive plastics scraps recycling. Two-stage extruder is optional according to the condition of the raw material.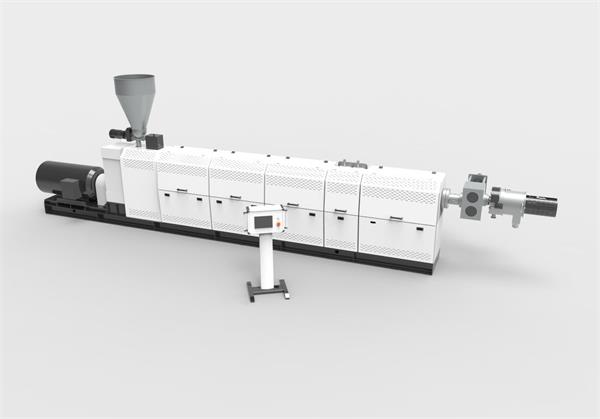 High torque gear box
Referring to the Germany design concept and method, designed for single screw extrusion machine, with the structure of involute gear teeth. With the features of low-noise, high torque output, less than 0.1% oil leakage, more than 50000 hours reliable running.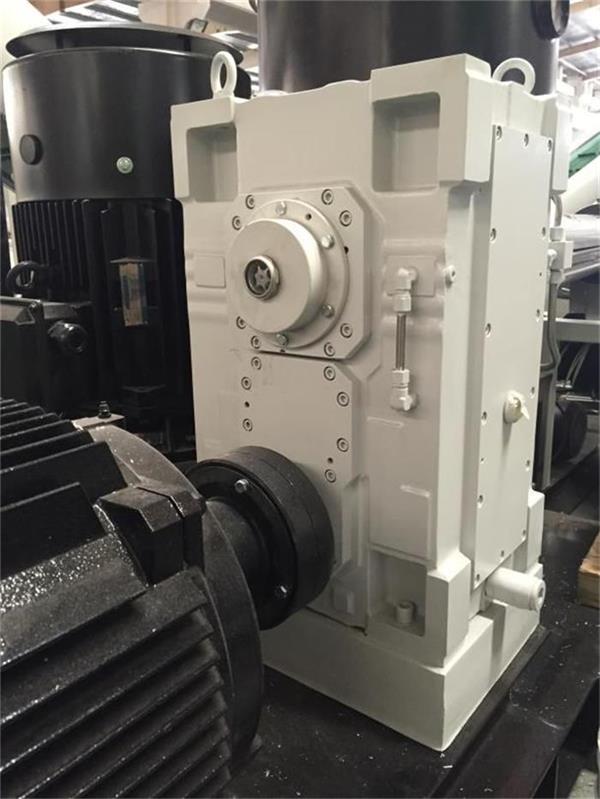 Advanced melt filtration
With larger filtering area, suitable for dealing with a wide variety of polymers.
Perfect sealing effect.

Standard screen dimentions ranges from 80 to 250mm.Or can be customized for special size.

Designed with protection cover,for safe operation and pleased appearance.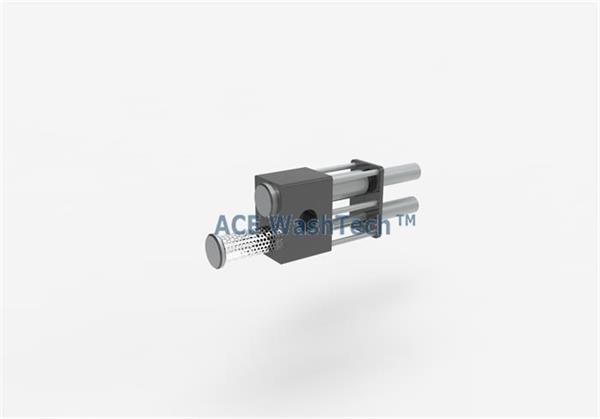 Pelletizing
Dia-face water ring pelletizing system set as the standard granulating method in KSP series. Rotatory speed of blades is automatic based on melt extruding pressure.
Strand pelletizing system and Under-water pelletizing line is optional according to the condition of the requirements of the customer.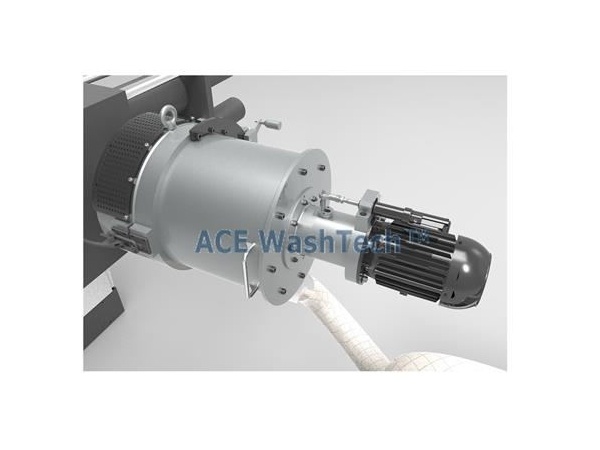 Dry and packing system

Vibration dryer and centrifugal dewatering machine efficiently remove the moisture of the pellets surface, and select the uniform size pellets.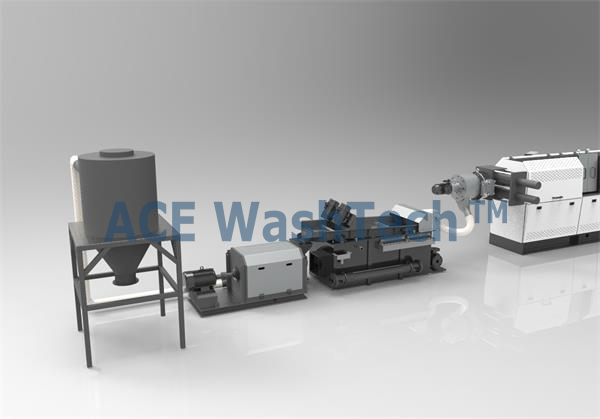 TECHNICAL PARAMETER
| | | | | |
| --- | --- | --- | --- | --- |
| Machine size | Diameter of screw (mm) | L/D | Motor power (KW) | Throughput rate (kg/h) |
| KSP-80 | 80 | 32 | 55 | 120-160 |
| KSP-100 | 100 | 32 | 110 | 260-350 |
| KSP-120 | 120 | 32 | 132 | 330-420 |
| KSP-150 | 150 | 32 | 185/200 | 550-650 |
| KSP-180 | 180 | 32 | 250/315 | 800-1000 |
Machine size
Diameter of screw (mm)
L/D
Motor power (KW)
Throughput rate (kg/h)
KSP 100/120
100
28
110
260-350
120
10
30
KSP 120/150
120
28
132
330-420
150
10
37
KSP 150/180
150
28
185/200
550-650
180
10
45
KSP 180/200

180
28
250/315
800-1000
200
10
55